Trumpeter 1/72 Tu-128M Fiddler 01687 Plastic Model Kit
$76.99
In Stock
This item ships within 2 business days
The remote-weather interceptor in Figure 128 developed by former Soviet Tupolev Design Bureau is called :"cellists" as nickname in NATO, and is currently the largest air combat fighter in the world.
The remote-weather interceptor in Figure 128 is only for a tactic. After finding B-52, four AA-4 missiles are fully emitted from 50 km away, and then immediately fled without bellicose posturing. Weapons are four R-4 (AA-5) air to air missiles under pylon, normally two R-4R radar-guided missiles and two R-4T infrared-guided missiles.
The remote-weather interceptor in Figure 128 is designed two vertical seats and swept-back wings. Main undercarriage is located within pod under main wing. Huge body can carry on enough fuel without magazine. Weapons are totally fixed on pylon under wing.
Item No
: 01687
Item Name
: Tu-128M Fiddler
Bar Code
: 9580208016870
Scale
: 1:72
Item Type
: Plastic Model Aircraft Kit
Model Brief
: Length: 439mm: Wingspan: 250mm:
Total Parts
: 130+
Metal Parts
: n/a
Photo Etched Parts
: 1 piece
Film Parts
: n/a
Resin Parts
: n/a
Total Sprues
: 12 sprues
Released Date
: 2018-08
More Features
: The kit consists of: over 130 parts , clear parts for canopy
- fuselage&wing with finely engraved panel lines: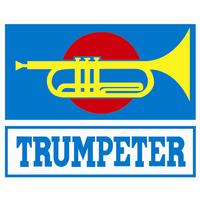 (TR01687)
SKU
TR01687
Barcode #
9580208016870
Brand
Trumpeter
Scale
1/72
Material
Plastic
Be The First To Review This Product!
Help other Frontline Hobbies users shop smarter by writing reviews for products you have purchased.