Solarfilm Polyester Fluro Pink 2m x 0.68m SOF-PF45
$36.99
In Stock
This item ships within 2 business days
Description
Polyester iron on self adhesive film...Has a high shrink, and is easy to apply. Stretches easily around wing tips and cowls. Has a glossy finish. Resists..all fuels including Glo, diesel and petrol. Is very durable, and won...t sag or wrinkle in any condition.
All types of R/C models. On open frame models Solarfilm Polyester covering adds more stiffness than Solarfilm. It can be used on foam veneer if care is taken with iron setting.
* ( Colour shades only approximate ).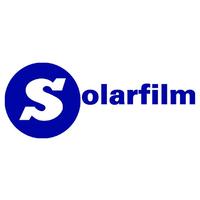 (SOF-PF45)
SKU
SOF-PF45
Barcode #
DOESNOTAPPLY
Brand
Solarfilm
Be The First To Review This Product!
Help other Frontline Hobbies users shop smarter by writing reviews for products you have purchased.