Oxford 1/72 RAF Trainer 1941 K1824 Puss Moth
$52.99
In Stock
This item ships within 2 business days
Oxford - 1/72 RAF Trainer 1941 K1824 Puss Moth
The second release of our DH Puss Moth tooling is as used by the RAF Flying Training School 3 in 1931. Designed and built by De Havilland between 1929 and 1933, the Puss Moth was a three seater, high wing aircraft and one of the first British monoplanes to be built. Taking its first flight in 1929, it came into general service in 1930. Here we see it as used by the Royal Air Force pilot training school in 1931, decorated in aluminium silver and numbered K1824 on the upper and lower wings and along the rear fuselage and the tail. The distinctive RAF markings are also printed on the upper and lower wings, with vertical red, white and blue stripes on the tail fin. Propeller blades, tail skid, tyres and interior cockpit are black, while wheel hubs, propeller spinner, struts and cowl trim have been given a silver finish. A final intricate detail is the blue grey exhaust pipe.
Features:
- Scale: 1/72
- Size approximately: L 4.25 x W 6.25 inches
- Diecast metal construction with some plastic components.
- Realistic panel lines, antennas, access panels and surface details.
- Interchangeable extended/retracted landing gear with rotating wheels.
- Presentation stand to display the aircraft "in flight".
- Spinning propellers.
- An Accurate Scale Model and replica
- This model is part of Oxford collection
- Not a toy, suitable for age 14+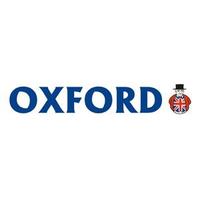 (OXF-72PM002)
SKU
OXF-72PM002
Barcode #
5055530108028
Brand
Oxford Diecast
Scale
1/72
Material
Diecast
Be The First To Review This Product!
Help other Frontline Hobbies users shop smarter by writing reviews for products you have purchased.