Great Plane Model Rimfire 370 28-26-1000 Outrunner Brushless
$96.99
In Stock
This item ships within 2 business days
Description
Overview
This is the Great Planes ElectriFly RimFire 28-26-1000 Brushless Outrunner Electric Motor.
Features
For Sport airplanes up to 21oz (595g) and 3D airplanes up to 13oz (370g)

Designed for explosive acceleration and maximum torque

Lightened aluminum can houses high torque rare earth Neodymium magnets

Double shielded bearings

Virtually maintenance-free; no commutators or brushes to wear out
 Includes
Great Planes ElectriFly RimFire 28-26-1000 Brushless Outrunner

Electric Motor with motor mount,

Leads

2mm male connectors

Prop adapter
Requirements
Speed control for Brushless Motors such as the ElectriFly Silver Series 12 (GPMM1810)Â *GPMM3122Â 3.5mm ML/2mm FEM BLT ADPT* See Comments
Specifications
Can Diameter:Â 28mm

Can Length:Â 26mm

Shaft Diameter:Â 3mm

RPM/V (Kv Rating):Â 1000

Weight:Â 1.4oz (41g)

Input Voltage:Â 7.4-11.1V (2-3S LiPo)

Max. Constant Current:Â 12A

Max Surge Current:Â 15A

Max Constant Watts:Â 135W

Burst Watts:Â 165W

No Load Current:Â .7A

Suggested Prop Sizes:Â 9x4.5 - 10x4.5 slow flyer
Comments
The three-number designation refers to Motor Diameter, Motor Length
and kV Rating.
If using the SS25 ESC(GPMM1820), the GPMM3122 3.5mm ML/2mm FEM BLT
ADPT is required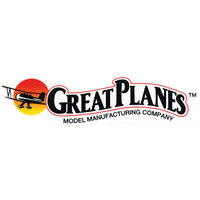 (GPM-G4525)
SKU
GPM-G4525
Barcode #
735557345259
Brand
Great Planes
Be The First To Review This Product!
Help other Frontline Hobbies users shop smarter by writing reviews for products you have purchased.